The Navion Difference
---
Navion Senior Living, a leading provider of senior living services in the Southeast headquartered in Raleigh, North Carolina, proudly offers the highest quality of service and care with the warmth and hospitality of home. We are a leader in independent living, assisted living, memory care, and short stay programs. With a choice of lifestyles and differing levels of care, you will find a community that is specially tailored to you.
Our Core Values
Individuality
Excellence
Celebration
Respect
Choice
Vitality
Trust
Honor
Joy in Service
About Navion
At Navion, we strive to make a difference in every life we touch. We take great pride in what we do, and we consider the trust families place in us a sacred honor. Caring for seniors is not just our purpose; it's our passion. We are committed to excellence, to being the leaders in senior living.
Navion Senior Living was founded by Stephen Morton, one of North Carolina's senior housing leaders. Having successfully co-founded and led the two largest senior housing companies in North Carolina, he started Navion Senior Living with the mission of pushing the senior housing industry forward. This mission is infused into everything that we do at Navion, from our employee scholarship program to our cutting-edge Memory Care program that makes use of the latest research to pilot virtual reality programs in our communities. Our goal at Navion Senior Living is to create an environment where our employees and our residents thrive each and every day.
Kellee Agee, Executive Vice President of Operations
Kellee Agee is a strategic, results-driven, and service-oriented professional with over 20 years of progressive and visionary leadership in senior living. Kellee comes to Navion Senior Living from Brookdale Senior Living where she served 12 years, 11 years as a Regional Vice President of Operations and 1 year as a District Director of Operations. During her service at Brookdale, Kellee managed a portfolio of Independent, Assisted Living, Memory Care and Skilled Nursing communities that spanned from 12 to 52 locations and as many as 3,230 units across NC, SC, VA and TN.  Prior to Brookdale, Kellee worked for Southern Assisted Living for 8 years where she served as Executive Director, Human Resources Operations Manager, Area Director, Regional Director of Operations and the last two years as Regional Vice President of Operations. Kellee has served on the Argentum Regional Executives Roundtable since 2007 and she is a licensed NC Administrator and certified preceptor for NC Administrators in training.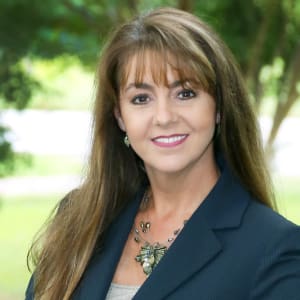 Arick R. Morton, Vice President of Corporate Strategy
Arick Morton has a deep background in healthcare and senior-focused technology. After being an active participant in the creation and operation of Southern Assisted Living, Arick worked in corporate strategy and new product development for the Advisory Board Company, one of the nation's largest health care research and technology firms. There, Arick successfully conceptualized, built, launched, and managed three new healthcare business lines, which today generate a combined $25M/yr in revenue. Arick launched VisionLTC, a senior housing market analytics technology platform, while simultaneously pursuing a full-time MBA from the Harvard Business School.
​
Most recently, Arick has managed the growth of VisionLTC's geospatial approach to evaluating the attractiveness of senior housing markets and sites nationwide, while also managing all market evaluation and financial analysis activity for Navion Senior Living. Arick is a honors graduate of the University of North Carolina at Chapel Hill, with a Bachelor's Degree in Philosophy & Political Science, and a Master's Degree in Business Administration from the Harvard Business School.
Randy Frontera, Senior Regional Director of Sales & Marketing
Randy Frontera brings more than 20 years of successful sales and marketing leadership to Navion Senior Solutions.  Over the last 10 years, Randy has worked in senior living, where he found his talent and calling to serve closely aligned.  He has held positions from Sales Counselor to Director, and most recently served as District Director of Sales and Marketing for Brookdale, where he served a large district of 12 communities with over 2,000 units of Independent Living, Assisted Living, and Memory Care.  He has a very hands-on approach to sales leadership and prides himself on being a support to everyone on the team. 
Before entering the senior living industry, Randy served as VP of Sales and Marketing for Wyndham, where he excelled in designing sales presentations and perfecting one-call-close sales techniques, as well as diagnosing and correcting sales and marketing imperfections in sales sites across the domestic and international Wyndham portfolio.  He is passionate about helping others achieve their goals, serving our senior population, and helping to make Navion the #1 choice in senior living for our clients and employees.