Lifestyle & Care Options
Best in Class Care Services
---
On a picturesque campus just steps from downtown Paducah, you will find Rivercrest Place. At Rivercrest Place, we offer Assisted Living. Our Assisted Living combines personal freedom with the care and support older adults sometimes require. Personal care plans mean each resident receives just the amount of care necessary to remain as independent as possible. Our Pathways to Discovery Memory Care program is recognized as the best in western Kentucky, developed in close consultation with leading memory care experts over the past twenty-five years and combining state-of-the-art programming and activities with personalized and loving care.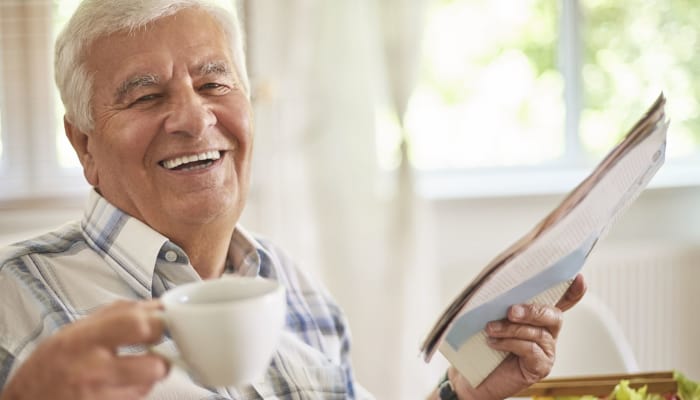 Assisted Living
---
If you or your loved one is experiencing difficulty with the activities of daily living, such as cooking, bathing, or getting dressed, our Paducah, Kentucky, senior living community may be the ideal place to call home. Our compassionate team of caregiving experts works closely with each resident and their families to develop a personalized care program designed to serve their specific needs. By supporting each resident to their highest level of independence, we empower them to engage with more of the opportunities available to them, each day. 
Residents of Assisted Living at Rivercrest Place also enjoy all the freedoms afforded by the liberation from home and yard maintenance. At our Paducah, Kentucky, community, these include more time to enjoy our rich calendar of daily activities, daily classes in our 24-hour fitness center, and delicious restaurant-style dining among friends.

Respite Care
---
Are you a family caregiver who would benefit from a rest? Is your loved one in need of a well-equipped place to recover from a surgery, hospital stay, or illness? Or perhaps your loved one is curious about life at Rivercrest Place, but would like to try it on for size first. Short-term Respite Care at Rivercrest Place is the perfect solution. Our Respite Care program allows your loved one to spend a few days to a few weeks at our Paducah, Kentucky, senior living community.
Call our team today to learn if short-term Respite Care at Rivercrest Place is right for your loved one.